Thanks!
Thanks to all who retweeted, liked, bought, downloaded, and otherwise contributed to my Nov. 26-28 promotion of THE ARX. Thanks to you it made it into the top 100!
Your support is greatly appreciated.
THE ARX: smarturl.it/thearx
---
'THE ARX'

FREE

November 26 – 28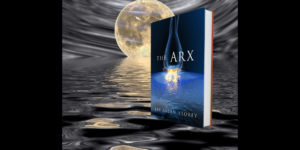 My spellbinding Mystery/Thriller THE ARX is free from November 26-28. Don't miss it!
Homicide detective Frank Langer, on medical leave from the force after a mental breakdown, stumbles upon a conspiracy that threatens the entire human race. But can he find someone to buy his story before it's too late?

 Check it out here: http://www.amazon.com/dp/B012P0CTXS
Featured on:
---
My inspirational novella, Chopper Music, the story of a wasted biker who re-connects with his past, is now free on Amazon.com.
---
"If you don't read the newspaper, you're uninformed. If you read the newspaper, you're mis-informed."— Mark Twain
---
ELDORADO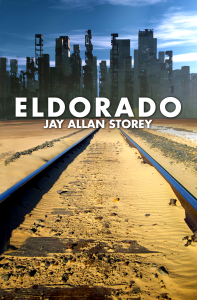 In an energy-starved future, Richard Hampton's world is blown apart when his younger brother Danny disappears and the police are too busy trying to keep a lid on a hungry, overcrowded city to search for him.
---
Chopper Music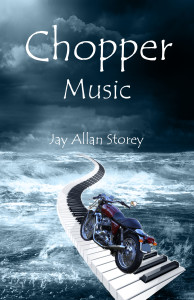 Nightclub bouncer Jackson Reilly's world revolves around drinking, smoking dope, and riding his motorcycle. Once a child piano prodigy, he gave it all up at age thirteen, and he's been at war with the rest of the world ever since. A re-connection with his aging Auntie Jo, who once played piano with the cream of the fifties' jazz scene makes him realize that what he's really been battling for all those years is his own destiny.
Jackson finally learns the meaning of 'follow your bliss', but has the lesson come too late?
---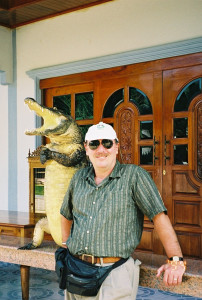 I was born in Victoria, BC, Canada. At the age of 19 I spent a year and a half traveling overland from London England to Australia, passing through many places in the news today, including Iraq, Iran, Afghanistan, and the Swat valley in Pakistan. Returning to Canada I worked at an amazing variety of jobs, from cab driver to land surveyor to accordion salesman to web software developer, and, of course, author.
I'm the author of one novel, ELDORADO, one novella, CHOPPER MUSIC, and a number of short stories. My latest novel, THE ARX, is due to be released on August 15th.